Saddle Up and Ride
Saddles for the cowboy and the cowboy-at-heart.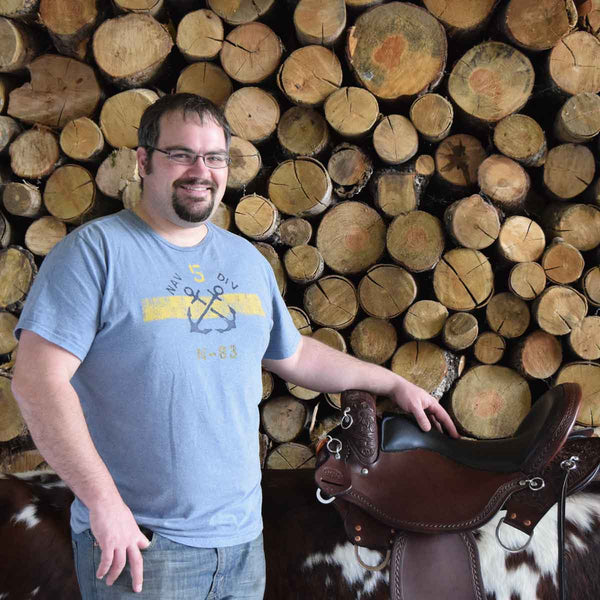 Meet Jay
Hi, I'm Jay. A third generation leather craftsman born and raised in Tennessee. One of my first memories as a young boy is walking into my Grandpa's leather shop. The scent of leather hit me the moment I walked into the door. I'd watch him for hours as he used the well-worn tools to create harness out of a leather hide. Not long after this first memory- at a very young age, I was taught the leather craftsman trade by my Dad in his own leather shop. 
Talking to thousands of equestrians and spending many hours in the saddle myself, a dream was cultivated. To create detail, not production. To fuse comfort, quality and visual appeal in every saddle for the ultimate riding experience. 
At 17, I started building my first trail and performance saddles without apprenticeship. At 21, I started my own custom saddle shop. Now, I own and operate a full-service tack store with my own line of originally designed saddles.
From the best saddle trees built by Baties, to Herman Oak leather and stainless steel Hardware, not a single detail is left out. The years of experience with leather, saddles and horses have all contributed to creating the best experience possible for both the horse and the rider.