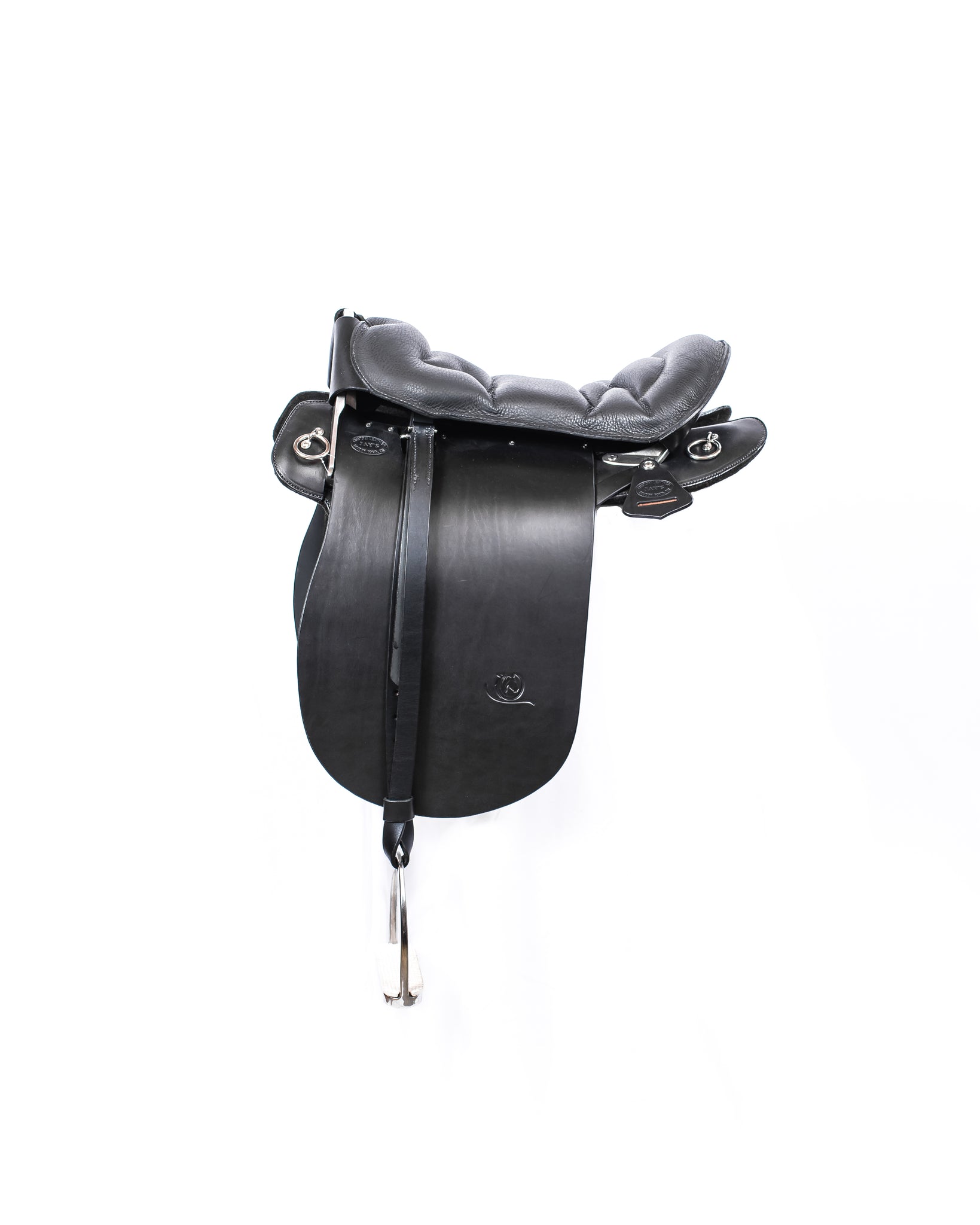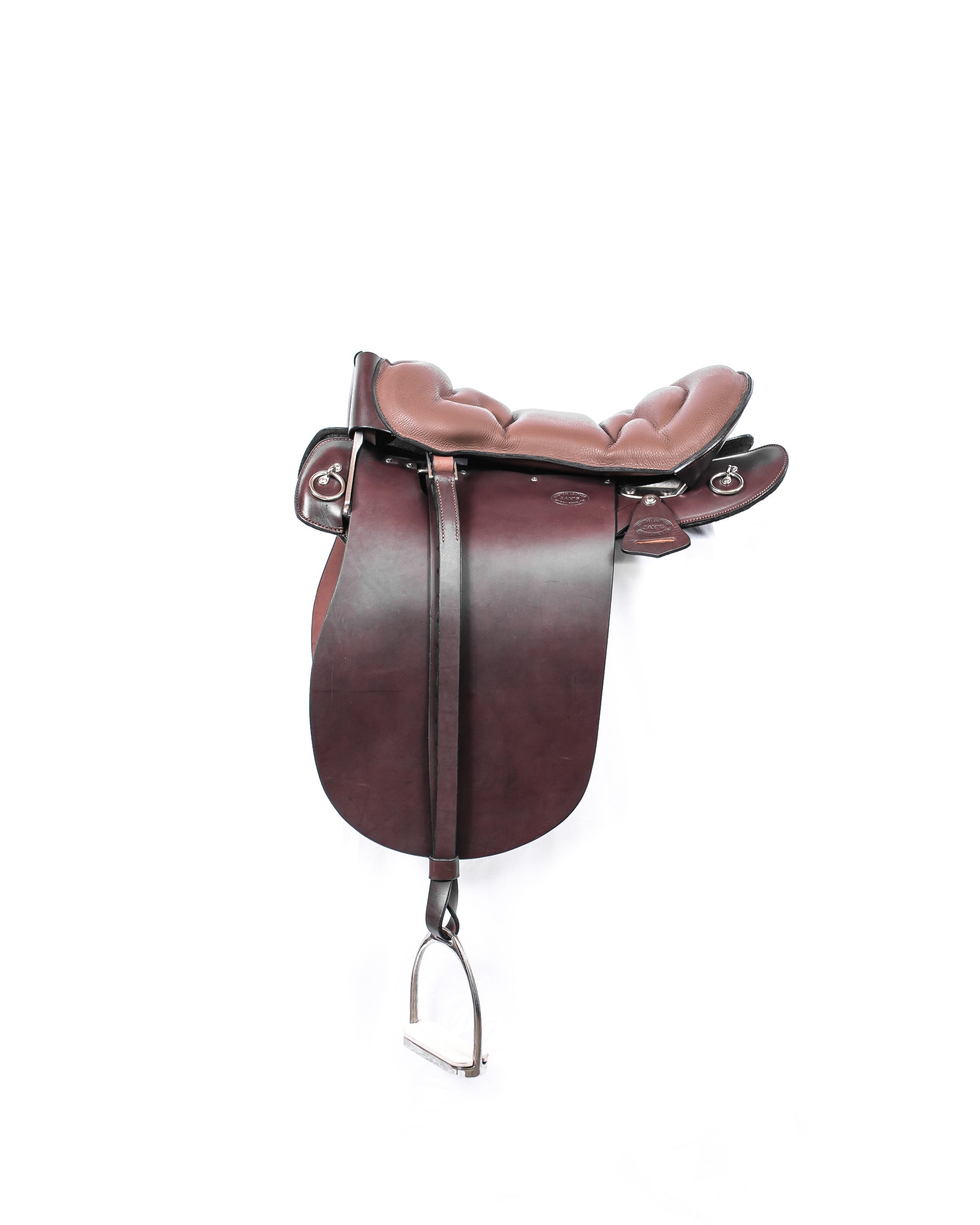 Trooper Saddle
Trooper Saddles 
Jay's Trooper saddle provides comfort and ease for you and your horse mile after mile.
 We start the build of our trooper saddle with durable - lightweight tree made from poplar wood covered in fiberglass. Full-grain English Bridle leather and stainless steel bars are used to create unmatchable durability. 
Our first generation Trooper fits all standard gaited horses. The second generation - a wide, is designed to fit the more muscular wide-back horse.
Weight - 14 lbs
Suspended seat 
Plush padded seat 
19'' x 13'' Skirt 
Adjustable fenders 
Comes with your choice of stirrups